Here's me in front of my brightly colored piece at the SFWA October Gallery Exhibition:

I was delighted to be accepted into the latest Misho Gallery show, "A Photographer's Storyline", requesting photography with words. I created this series of five based on my love of jazz. Show open through September 22 at Misho Gallery, 680 8th Street, San Francisco (Thurs – Sat from 1 – 5pm or by appt. with gallery).
After a wonderful concert at the Nikko, I was privileged to be asked to take a few photographs of the stellar artists.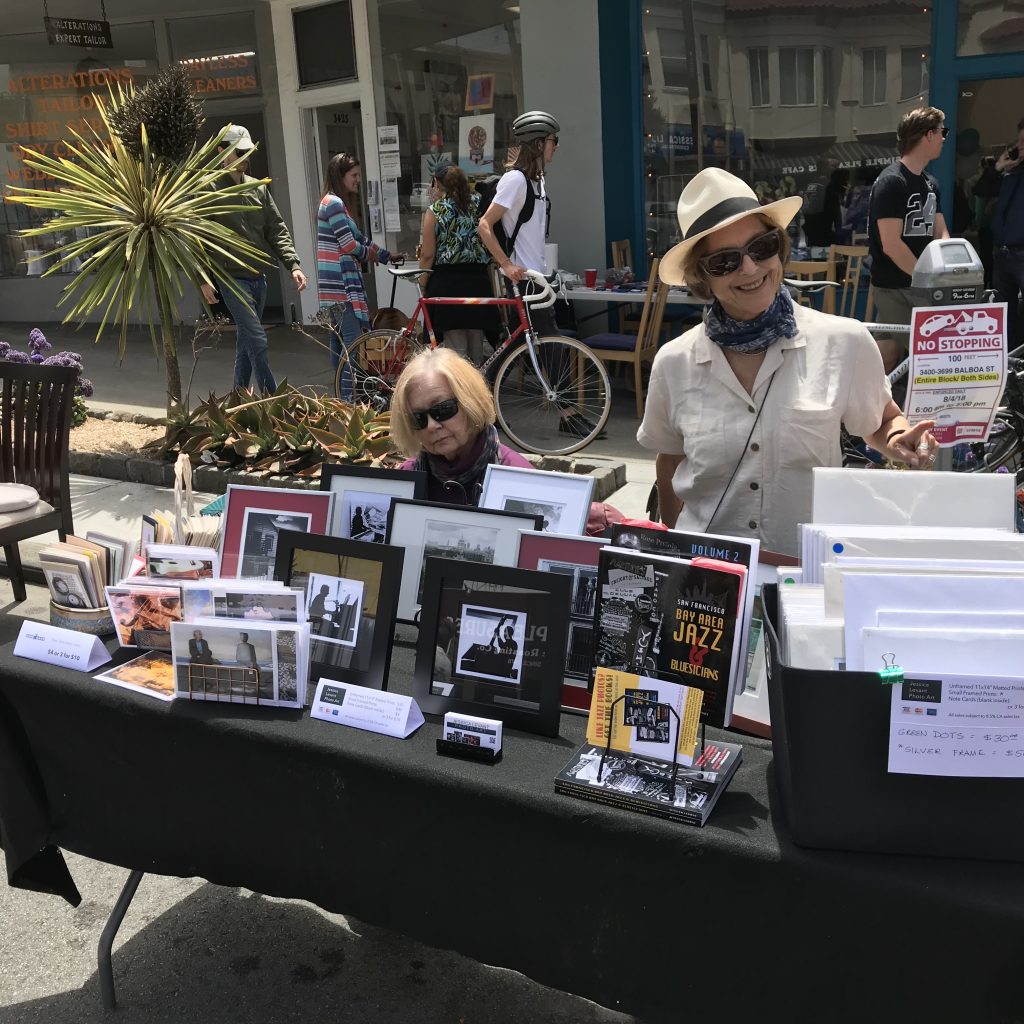 A fun afternoon meeting lots of folks from the Outer Richmond, plus seeing friends who'd stopped by just 'cause they knew I'd be there. Great help and company from Linda McGilvray – on the left in the photo – and thanks for the photo, Brian McMillan.
A very nice article appeared in today's San Francisco Chronicle about some of my recent jazz photography which is being featured at a festival this weekend.


It should be a fun day, so if you're reading this before Saturday, August 4th, and you're somewhere near San Francisco, here are the details: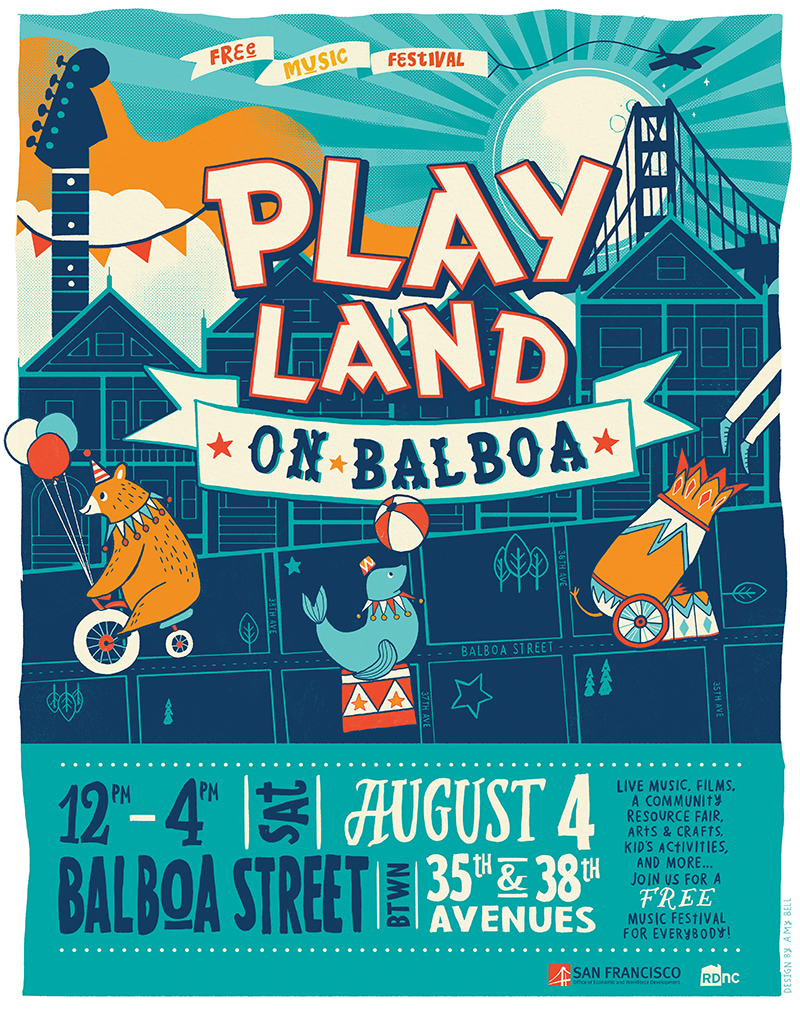 Four of my new Silhouette series is now installed at Noise Vinyl Records and Art Gallery. They will be featured in the August 4 Richmond District festival, Playland on Balboa where I will also have a table selling small prints and cards of both music and non-music related subjects.
14 abstract photographs from my deep dive into rust – I've always loved texture, and found myself shooting the minutiae of 4 rusty cars on a Sunday morning in Sacramento. I realize that besides liking the aesthetics of texture, I feel good making something new or positive out of detritis. In any case, the opening reception at the Bay View Boat Club was well attended and the closing reception will be in my very own living room since the clubhouse is getting re-floored. Many prints of the best from my recent travels to South America and France on hand as well.
Anyone reading this in the San Francisco area is welcome to contact me for details about the closing reception on Monday, June 25th in Dogpatch.

If you scroll down just a little at 7milehouse.com/jazzfest you will see the results of my 12 hour stint as the festival photographer + over a hundred of my earlier photos of Bay Area jazz musicians. It was a fun, if exhausting, gig. And now that the results are all posted, I can get back to listening to music (and taking more pictures..). And if you're a jazz lover like me, you'll keep checking their site for next year's festival date!
---
I'm really pleased that 30 of my jazz photos will be gracing the walls of the 7 Mile House in Brisbane under the banner "Jazz Wall of Fame". In addition, about a hundred of them are on the club's website and will be in the slideshow during the day-long festival.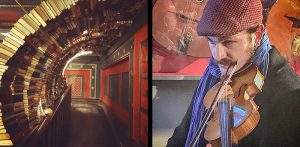 ---
I have been remiss, I know. Since October there have been many art events, music to photograph, friends to hang with, holidays, travel, and suddenly it's February. So, here's a link to my last two travel albums,
Los Angeles
and
France
. For France, I suggest you refresh your coffee cup first – there are 128 images – but that's only about 3% of what I shot…
© 2018 Jessica Levant  |  All Rights Reserved.  |  For Use Permissions, please contact Jessica.  |   Keep up with Jessica: