After 21 panels of 'doodle designs', I've moved on, for now at least, to more complex, layered and textured designs while still working on wooden squares. Here are two (left one already sold!).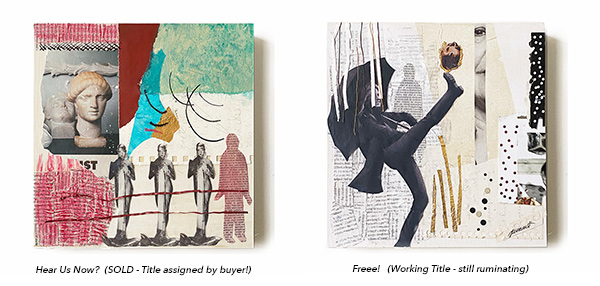 The buyer was kind enough to send me a photo of this piece in situ. I love how the figures on the cabinet doors reflect the figures on the art.
Just got a new shipment of wooden squares so watch this space.