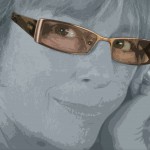 I would be happy to hear from you for any reason.
Questions, Praise, Want me in your gallery? Want to buy 500 large prints? … LOL… or, just want to know something about a particular image.

Email me at jessicalevantart (at) gmail.com or leave me a message at 206 202 2306. I'll get back to you very fast.

And if you'd like to keep up to date on my muse and whimsy, on where to see my work at any particular time, on what's been happening in my art world, I will gladly send you my monthly Art News where you'll see some new works, find out what I have on exhibition, get invited to gallery openings and other wonderful bits of news. Just send me an email at the address above telling me you want to subscribe and I'll put you on my list. (Of course, I will never share your email address with anyone.)