If images below are not visible, please click HERE to view online.
October Show: Flora & Fauna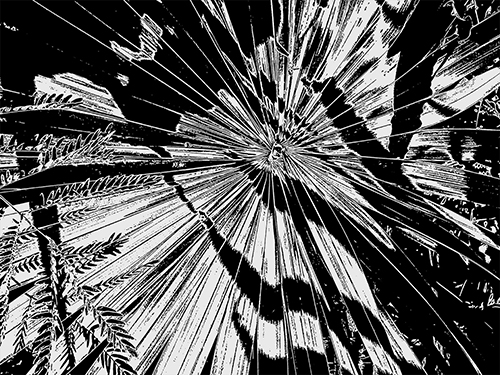 Above is one of my works selected to be in the current San Francisco Women Artists Gallery show. I call it Tropix Noir. It started as a photograph of a fan palm that I shot during a walk one morning last February in Akumal, Mexico. I then looked for ways to dramatize the many lines and shadows and chose this one. It's foated in an 18 x 24" black wooden frame.
Also in this show is a photograph from my recent 'Roadtrip' series taken during an April drive to Southern California. I was taken by the colors in the late afternoon light. It's called Coastal Trees. It's framed as above 18 x 24".

The Opening Reception is on Wednesday, October 7 from 5:30 - 9pm at 647 Irving Street, San Francisco @ 8th Avenue. I will be there along with many of the other artists responsible for the 60+ pieces of art on the wall. Come and have a look!
---
Wrap-up of my Whimsy Show
If you didn't make it to my month-long show at the Bay View Boat Club, you might enjoy a chuckle or two by seeing the work here. Several of the images below are now gracing new walls around the city.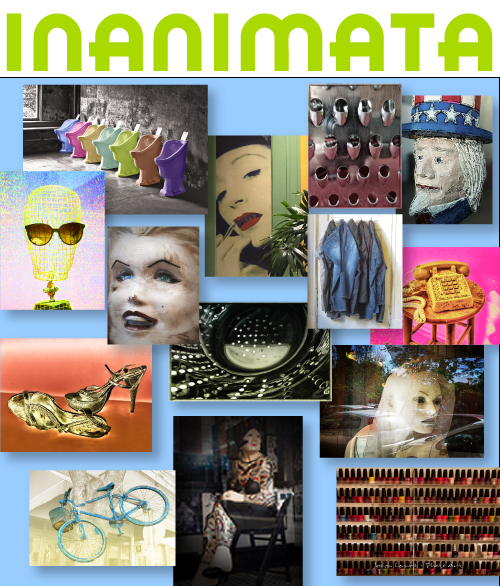 ---
Couple of Music Prints ...
As some of you know, I have trouble enjoying live music without shooting at least a few pictures. These two resulted from manipulating iphone images and were purchased by one of my jazz listening friends:

---
Last Month of Brisbane Marina Installation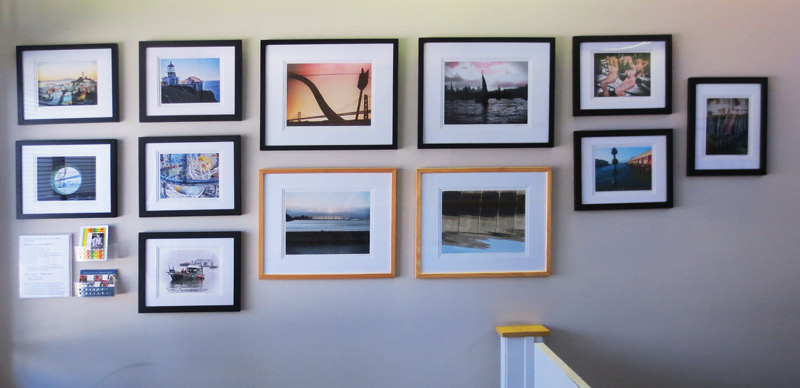 I've had 12 SF Bay themed pictures installed at the Brisbane Marina Harbor Master's Office for the past 2 years. They're coming down in the beginning of November to make way for a new exhibition. If your taste runs to watery or nautical scenes, this would be a good time to stop in. All are for sale and as of now, they can come off the wall if you can't wait! The Marina is off Hwy 101 at 400 Sierra Point Parkway, Brisbane and is open between 9 and 5 every day of the week. Get in touch by replying to this newsletter if you have any specific questions.
---
And or course the Books...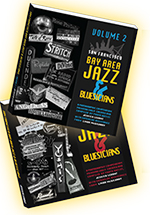 The two volumes of Bay Area Jazz and Bluesicians, with a total of 251 local musicians photographed while they were performing are still available on amazon.com (fastest way to get them online) or at www.bayareajazzandbluesicians.com probably a bit cheaper and takes 7 - 10 days to receive them. If you prefer hand to hand consumerism, they can be purchased at Glen Park's Bird & Beckett Books & Records in San Francisco and The Jazz Conservatory bookstore in Berkeley. One of my favorite non-profits, Jazz in the Neighborhood, also offers them for purchase at their shows.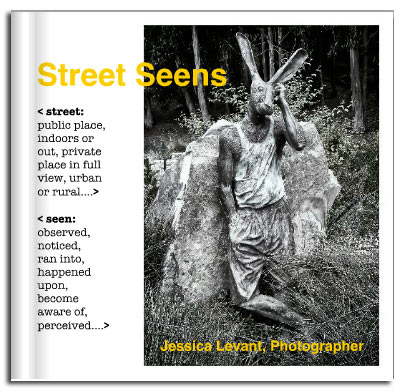 And never out of date, Street Seens can still be had from blurb.com. It's full of street photography from my jaunts here and there in the world, and it's available in both paper and hard cover versions.

You can preview the whole book HERE. It's only available online - purchase details on the preview page.
---
As always, keep those cards and letters coming (well emails anyway). Every month I get back in touch with a few folks from far away. Please forward this email if you think it would be of interest to anyone you know. And, of course, if you don't want to receive my monthly announcements any more, you can unsubscribe below. Previous newsletter editions are available here.