If images below are not visible, please click HERE to view online.
Nurture
The October show at the SF Women Artists Gallery carries the theme, Nurture. All three of my submissions were accepted by the juror, so you get to see them - here, but even better at the gallery. Above is 'Excursion', which started as a photograph this summer of some very small kids being taken across a large plaza, presumably on their way to a fun-filled activity. I played with some filters, turning it into a black and white 'sketch' but left some color on the tee shirts. I've done a few since in this style, so I would be interested to know your reactions. This one is framed in white with white matting.
On the left is 'Blessed Sangria' caught on a summer afternoon at a Mission district eatery with a wonderful mosaic called Gracias Madre - the name of the restaurant as well. Seems nurturing to me. Framed in black with white mat.
Below right is called 'Story Time' and was actually shot at the gallery during another show. This loving gathering took place on the steps outside. Also matted in white and framed in black.
The Reception is Thursday, October 10 from 5:30 to 7:30 at the SFWA Gallery, 3489 Sacramento Street @ Laurel. I hope you come and enjoy the evening. I'll be there early but have to leave before 7:30, so hope to see you before then.
---
New Works
All my 'new works' this month involved shooting musicians for my book and yes, I did actually get to Shoot the Piano Player - several times in fact! I've got 85 or so done and about 20 more to do in hopes of getting the book out by Thanksgiving. It's the most fun project I've ever done. Here are a few since last month:
Look for more details in my November issue.

---
News
I donated another print to the SF Bike Coalition for their benefit. They chose 'Schwinn' below. Hope the new owner is happy with it. (Shot in Sonoma this summer).
---
Still on show at the Brisbane Marina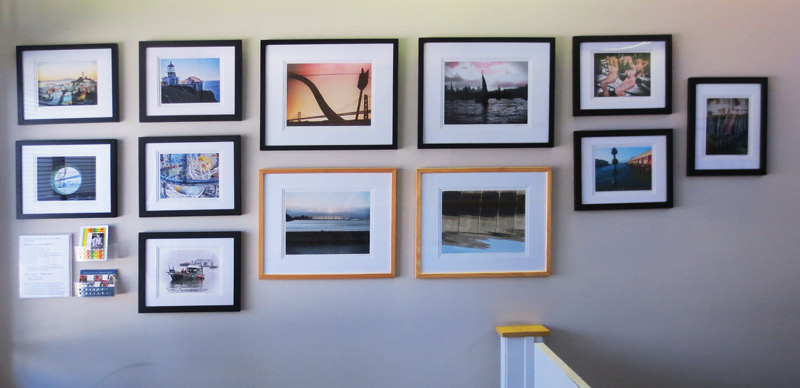 In the Harbor Master's Office. Open 7 days a week during the day. Of course prints of all of the pieces are available for purchase, framed or unframed, in a variety of sizes. Just let me know your preferences and we'll go from there.
---
Street Seens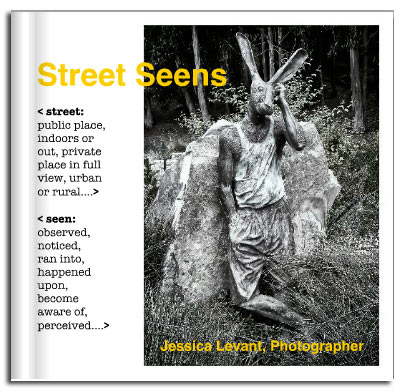 Still available - It's 8 x 8" and 80 pages. Click below to purchase.

You can preview the whole book HERE. It's only available online - purchase details on the preview page.
---
As always, I love hearing from you with comments, critiques, questions and suggestions or to just generally keep in touch. Every month I get back in touch with a few folks from far away. Please forward this email if you think it would be of interest to anyone you know. And, of course, if you don't want to receive my monthly announcements any more, you can unsubscribe below. Previous newsletter editions are available here.