If images below are not visible, please click HERE to view online.
TWO EVENTS IN NOVEMBER:

BE SURE TO SCROLL DOWN
TO MY OPEN HOUSE!
I've got something new at the gallery!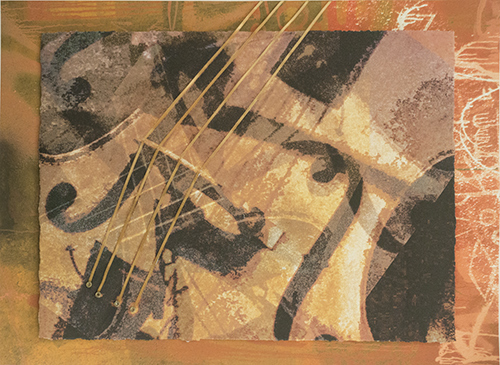 I've been itching to do something textural - in another life I did many collages - but this is this life.... In any case, I transformed two of my photo abstracts into the above and using some other materials, created my first mixed media piece of the decade. It will be on display at the SFWA gallery from Tuesday until December 3.The theme for this month's exhibition is 'Nourish', and I have called this piece Food of Love. For me at least, music is essential nourishment. It's floated on top of a white mat in an 18x24" black frame. I hope you get a chance to see it. And I'd love to hear your comments on my new direction.
---
In the Print Bin
I'll also have four unframed prints there, old and new, all San Francisco scenes, matted and ready for standard 16x20" or 18x24" frames.

---
The Opening Reception is Thursday, November 10 from 5:30 - 8pm at 647 Irving Street @ 8th Avenue, San Francisco. Music, wine, finger food and many nourishing works on the walls.
---
News and New Works

A few new pieces - from Wisconsin and D.C. I did take more than these, but the deadline is approaching and I want to get this out. Check "Land and Sea" of my website for many of the new ones.



After posting the picture below in my last Art News, I sold four of the Cuban 'car parts'. There are still four available plus two versions of the framed rust bucket. All printed on metal. If you're lusting after them, don't leave it too long! Priced right - They don't really fit with my living room decor. Come have a a look! (Which brings me to the next item...


---
* * * * OPEN HOUSE IN TWO WEEKS* * * *
STOP BY IF YOU'RE IN THE SAN FRANCISCO AREA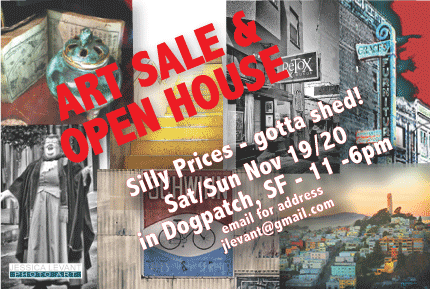 ---
The Books
Still being talked about by musicians and music lovers, Bay Area and beyond -- San Francisco Bay Area Jazz & Bluesicians
Now being offered at the new, cool Vinyl store, Noise, in the Outer Richmond district - live music every week!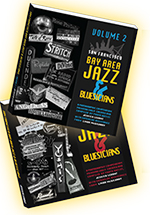 The two volumes of Bay Area Jazz and Bluesicians, with a total of 251 local musicians photographed while they were performing are available on amazon.com (fastest way to get them online) or at www.bayareajazzandbluesicians.com probably a bit cheaper and takes 7 - 10 days to receive them. You can preview some of the pages on either site. If you prefer hand to hand consumerism, they can be purchased at Glen Park's Bird & Beckett Books & Records and at Noise a really cool record store in San Francisco, the Piedmont Piano Co. in Oakland and The Jazz Conservatory bookstore in Berkeley.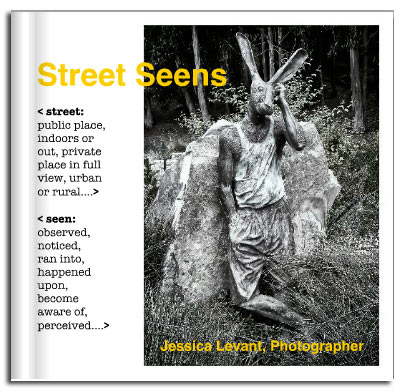 And never out of date, Street Seens can still be had from blurb.com. It's full of street photography from my jaunts here and there in the world, and it's available in both paper and hard cover versions.

You can preview the whole book HERE. It's only available online - purchase details on the preview page.
---
Please forward this email if you think it would be of interest to anyone you know. And, of course, if you don't want to receive my nearly monthly announcements any more, you can unsubscribe below. Previous newsletter editions are available here.