If images below are not visible, please click HERE to view online

My kind of show! The theme for this month's juried exhibition at the SFWA gallery is OUT-rageous. I had trouble narrowing my choices down to the 3 permitted, but managed to and then all three got selected to be in the show. The middle one above got a Juror's Award! Left to right, they are Bunnies (shot at SF City Hall during Easter 2016, Brides of March, taken outside Neiman Marcus on Geary Street, SF during the annual Brides of March celebration (who knew? not I certainly when I inadvertently ran into scores of 'brides' in and out of the store, posing, dancing, posing...) and lastly, Head to Toe, a mannequin in the window of a tattoo parlor I passed by in Philadelphia. They're all much better seen close up though, so I hope you'll be able to make it to the Gallery.
---
In the Print Bin
I moved away from Nature this month and brought the following four to hang out in the unframed art bin for the next two months - unless one of them finds a home of course, in which case it will be replaced. All are 18 x 24", matted in white and ready for framing.
---
The Opening Reception for the OUT-rageous show is Thursday, May 11th from 5:30 - 8pm at 647 Irving Street @ 8th Avenue, San Francisco. Music, wine, finger food and 57 other outrageous images on the walls along with the unframed works and jewelry, ceramics, sculpture, glass work and probably just what you need for Mothers Day....
---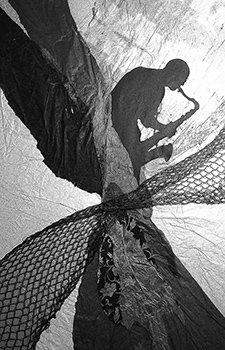 You may remember in the last issue I mentioned the Kids & Art benefit in the Castro. Well, it was only for a weekend and not all that many 'benefactors' visited, so the organization is continuing the 'art fair' online until May 15. I encourage you to have a look at some cheerful original artwork, including my Magic in the Night at right, and see if any of it is exactly what you've been waiting for.... Here is the link.
---
Solo Show in Mission Bay was a bunch of fun!


The Opening reception Thursday night of my 7th solo show at the Bay View Boat Club was a super party, a gathering of people from many different strands of my life. Many of my images found new homes which of course pleased me no end.
The works on the wall are up until the end of the month.  (You can arrange time to see them by contacting me if possible or the club if necessary). The public is not allowed without member sponsorship. The unframed images were only there for last night. Of course you can always contact me about flipping through those as well.
---
New Works last month

I'm nowhere near caught up organizing what I've shot in the past couple of months, but here are a few from one of my favorite 'texture' spots, the Bethlehem Steel Stacks in Pennsylvania, where I spent a lovely sunny day shooting many too many pictures.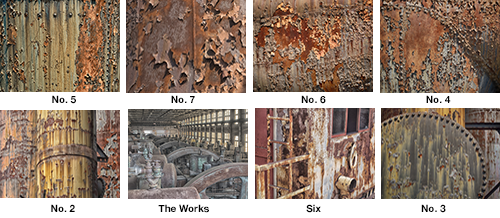 ---
And where you get your Bay Area jazz documentation...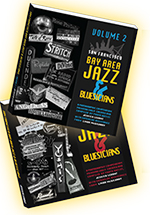 The two volumes of Bay Area Jazz and Bluesicians, with a total of 251 local musicians photographed while performing are available on amazon.com (fastest way to get them online) or at www.bayareajazzandbluesicians.com probably a bit cheaper and takes 7 - 10 days to receive them. You can preview some of the pages on either site. If you prefer hand to hand consumerism, they can be purchased at Glen Park's Bird & Beckett Books & Records and at Noise a really cool record store on Balboa St, San Francisco, the Piedmont Piano Co. in Oakland and The Jazz Conservatory bookstore in Berkeley.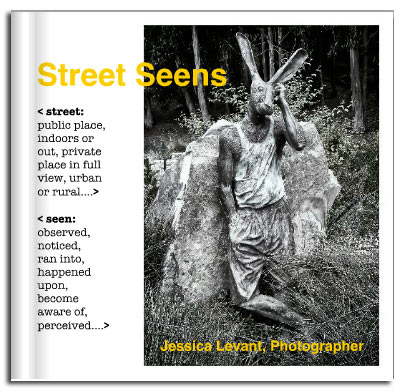 And never out of date, Street Seens can still be had from blurb.com. It's full of street photography from my jaunts here and there in the world, and it's available in both paper and hard cover versions.

You can preview the whole book HERE. It's only available online - purchase details on the preview page.
---
Please forward this email if you think it would be of interest to anyone you know. And, of course, if you don't want to receive my nearly monthly announcements any more, you can unsubscribe below. Previous newsletter editions are available here.