If images below are not visible, please click HERE to view online
WHERE'S MY ART? (For Your Calendar)
SFWA GALLERY: 'Discover' Opening Reception:

Thursday, Jan. 11th

ARC GALLERY: 'Snap!' Show at

January 18th & 19th

- Small Art - all $199
NOISE RECORD STORE & ART GALLERY: 3427 Balboa St, SF,

Ongoing display
---
Discover
All three of my entries to the January exhibit at the SFWA Gallery were juried into the show. The theme, Discover, was a challenge, but I persisted! Below is a photograph I took last year in Cuba. It's 19 x 25" matted in white and framed in black. Not surprisingly, it's called Feathered Friends.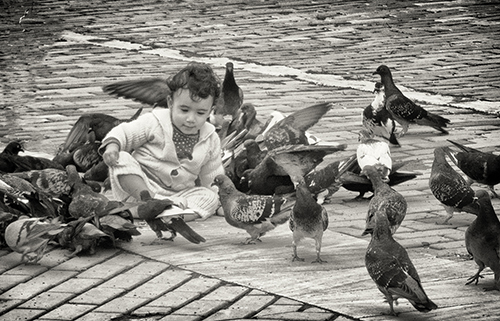 The other two are a bit more fanciful, both created from photographing shadows and sunbeams within an outdoor glass art installation. They are each 16" square, matted and framed in white painted wood. (There is another of this series in the print bin at the gallery - see below.) On the left is 'Light Illusion' and on the right is 'Life'.

I invite you to the opening reception on Thursday, January 11th from 5:30 - 8pm at the SFWA Gallery, 647 Irving Street @ 8th Avenue, San Francisco. If you can't make that, the show will be up until February 3rd. I hope you can come and see these on the walls!

In the Print Bin
I will have four new prints in the bins until early March, matted in white at standard sizes, ready for your own frames:

---
"SNAP" at the Arc Gallery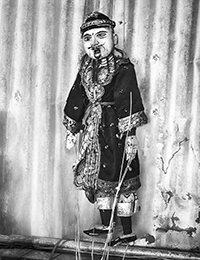 One of my pictures, Puppet, will be featured at the annual 2-day small art show at this South of Market gallery. The show's name, Snap!, means the artworks are meant to get snapped up quickly! This one is the product of a wander through a salvage shop in my hood. He's in a 20x16" black frame and just might make a fun conversation piece on your wall! I hope you'll take a look on Friday, January 19 from 7 - 9, or see whatever's left on Saturday, the 20th from 12 - 3pm. 1246 Folsom Street, San Francisco
---
New Works in December

My dear friend Cristina put up with me for a few days in Los Angeles where we wondered around Venice and the Hollywood Flea Market to name a few places. Flea Markets to photographers of course are a gift that just keeps on giving.
All of the above and more are on my website of course. Use the search box to make to find these or any other particular images or 'topics'.
---
And the books are still available....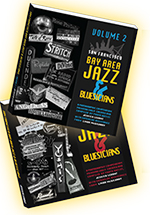 The two volumes of Bay Area Jazz and Bluesicians, with a total of 251 local musicians photographed while performing are available on amazon.com (fastest way to get them onlinr ae) ot www.bayareajazzandbluesicians.com probably a bit cheaper and takes 7 - 10 days to receive them. You can preview some of the pages on either site. If you prefer hand to hand consumerism, they can be purchased at Glen Park's Bird & Beckett Books & Records and at Noise a really cool record store on Balboa St, San Francisco and The Jazz Conservatory bookstore in Berkeley.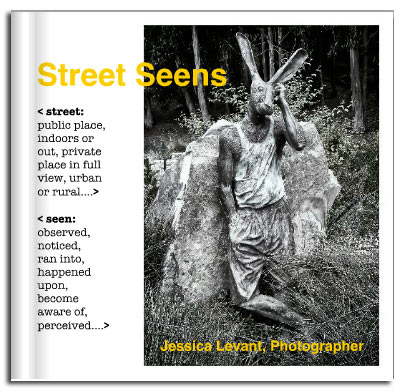 And never out of date, Street Seens can still be had from blurb.com. It's full of street photography from my jaunts here and there in the world, and it's available in both paper and hard cover versions.

You can preview the whole book HERE. It's only available online - purchase details on the preview page.
---
Please forward this email if you think it would be of interest to anyone you know. And, of course, if you don't want to receive my nearly monthly announcements any more, you can unsubscribe below. Previous newsletter editions are available here.