If images below are not visible, please click HERE to view online.
Wow, seems like the year just started and a whole month is gone already!

There's still a week to see the Color Show at the SFWA gallery. Was really an amazing looking display with all the - well, Color! Some great pieces to feast your eyes on. The show comes down Sunday morning, February 7.


February is the month for Icons
So the new juried show opening on February 9 is themed Icons and the representations are varied - from the sublime as in lovely lighthouse paintings to the ridiculous, like my Dogie Diner below. For those outside the Bay Area, the heads of this iconic diner of our childhood appear here and there in the city, mostly not installed anywhere. This one is on a Sloat Boulevard light post near the location of the actual diner. My version is matted and framed in black at 16 x 20".
My other piece accepted into the show is a San Francisco icon you have probably seen - the Cupid's Arrow sculpture by Claus Oldenberg that defines the southern end of the Embarcadero. I've shot it before (many times!), but this one's a little different due to my penchant for adding filters on top. It's matted and framed in black also, this time at 24 x 18". Must have been feeling a bit sentimental when I named it, since I called it "You Can Run But You Can't Leave".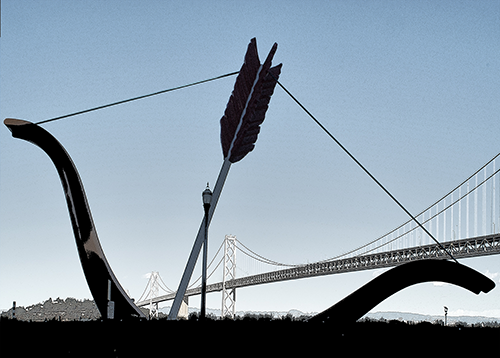 The Opening Reception is on WEDNESDAY, FEBRUARY 10 from 5:30 - 8pm at 647 Irving Street, San Francisco @ 8th Avenue. I will be there along with many of the other artists responsible for the 60+ pieces of art on the wall. I hope you can come and join the party.

---
Other news:
I had a fun gig photographing the Annual Senior Choirs at the Herbst Theater last week for the SF Community Music Center. The energy and the music was delightful. Here's one of my favorites.



I was pleased at the interest in my Telegraph Hill photograph at the SFWA Gallery's December show. One sale involved a significant enlargement. The 51" canvas print is now gracing a San Francisco apartment that has a view of the real thing out their window as well as my version on their wall:
---
New Works ...
Since my last newsletter, I've been to CUBA so the newest of my new works are from that fascinating island country. And what does one notice most in Cuba? Cars, People and Art. There are many more on my website's travel photos page.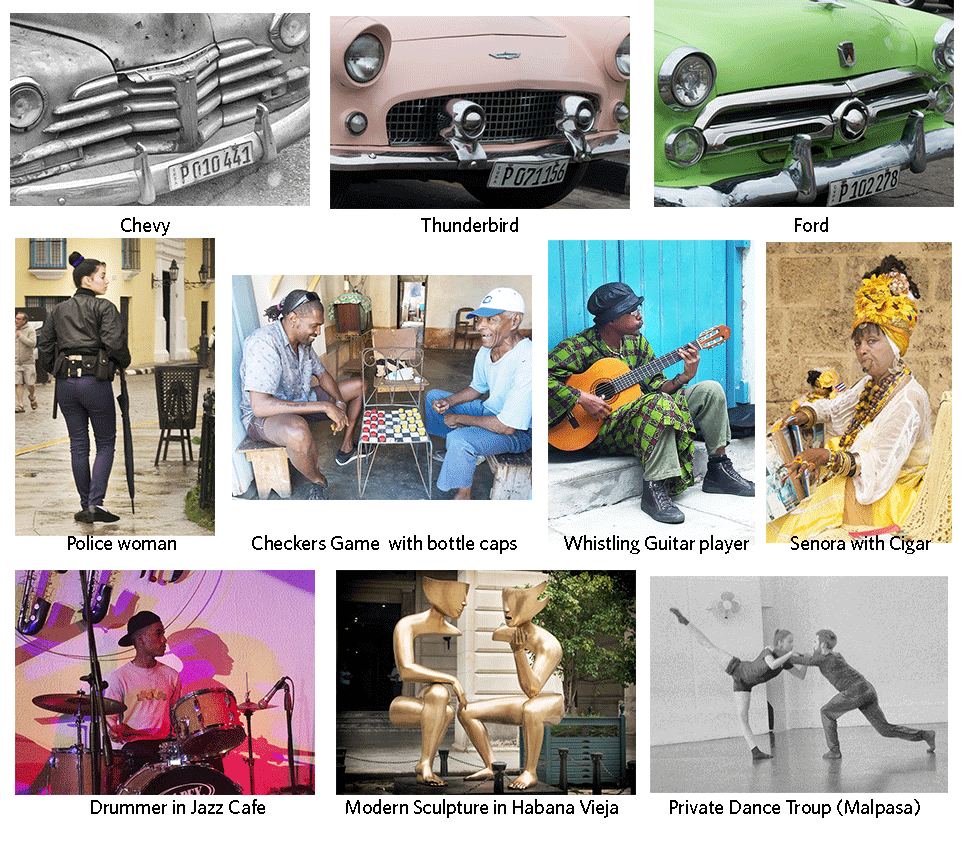 ---
The Books: what could be better for Valentine's Day --Bay Area Jazz & Bluesicians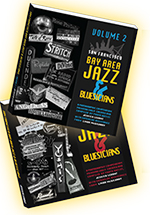 The two volumes of Bay Area Jazz and Bluesicians, with a total of 251 local musicians photographed while they were performing are available on amazon.com (fastest way to get them online) or at www.bayareajazzandbluesicians.com probably a bit cheaper and takes 7 - 10 days to receive them. You can preview some of the pages on either site. If you prefer hand to hand consumerism, they can be purchased at Glen Park's Bird & Beckett Books & Records in San Francisco, Piedmont Piano Co. in Oakland and The Jazz Conservatory bookstore in Berkeley. One of my favorite non-profits, Jazz in the Neighborhood, also offers them for purchase at most of their performances.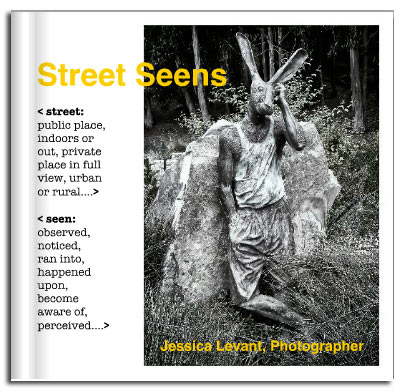 And never out of date, Street Seens can still be had from blurb.com. It's full of street photography from my jaunts here and there in the world, and it's available in both paper and hard cover versions.

You can preview the whole book HERE. It's only available online - purchase details on the preview page.
---
Please forward this email if you think it would be of interest to anyone you know. And, of course, if you don't want to receive my monthly announcements any more, you can unsubscribe below. Previous newsletter editions are available here.