News snippets
Update on AUGUST 4th Playland on Balboa Music & Art Festival,

I will have a 'booth' (well, a table) there with many small prints, framed and unframed, greeting cards, and of course the ability to take orders for prints in many sizes and frame options. Ms Kitty will be on hand with her handmade cards too! C'mon out!


I have two pieces in the SFWA Gallery Show,Opening Reception Thursday 8/9 - details on the right.


My black and white Guitar Player was awarded an Honorable Mention in the Light, Space and Time international competition.


My travel slideshows are finally posted. If you're curious about my South American adventure this Spring, there are now two visual annotated travelogs on my website. Go to jessicalevant.com/travel-pix/ and look at the top two links. ('Southern Peru & Bolivia' and Chile).


And finally, after many years, I have redesigned and reconfigured my website - a few of the galleries are still in need of some tweaking, but I hope you'll find it sleek and clean and easier to find your way around. I am more than happy to have your comments on it - really!


---
The books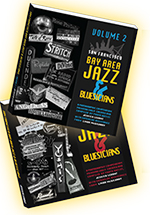 The two volumes of Bay Area Jazz and Bluesicians, with a total of 251 local musicians photographed while performing are available on amazon.com (fastest way to get them) or online at www.bayareajazzandbluesicians.com probably a bit cheaper and takes 7 - 10 days to receive them. You can preview some of the pages on either site. If you prefer hand to hand consumerism, they can be purchased at Glen Park's Bird & Beckett Books & Records, at Noise, a really cool record store on Balboa St, San Francisco and The Jazz Conservatory bookstore in Berkeley.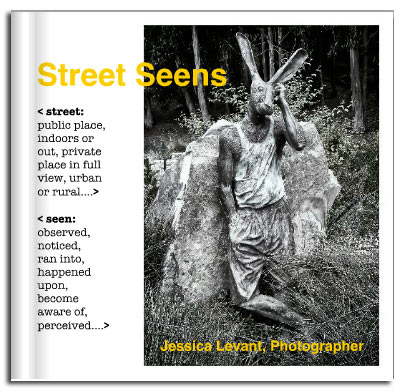 And never out of date, Street Seens can still be had from blurb.com. It's full of street photography from my jaunts here and there in the world, and it's available in both paper and hard cover versions.

You can preview the whole book HERE. It's only available online - purchase details on the preview page.
I'm excited to find out that I made it into the San Francisco Chronicle this week!
Here's the link to a very flattering piece on my jazz photography (and most of it true!): https://www.sfchronicle.com/art/article/Jessica-Levant-s-jazz-photos-among-highlights-13123654.php#photo-15950484
August SFWA Gallery Show - "What Brings Us Joy"
Reception: Thursday AUGUST 9th
Two of my pieces were juried into the August Gallery show. One is called The Crepe Makers from my Paris trip:
I was attracted to the intensity of these two lovely faces as the young women made crepes in Montmartre. The other source of Joy that I submitted was Dance Practice, a photograph that, when I look at it, always makes me want to get up and dance: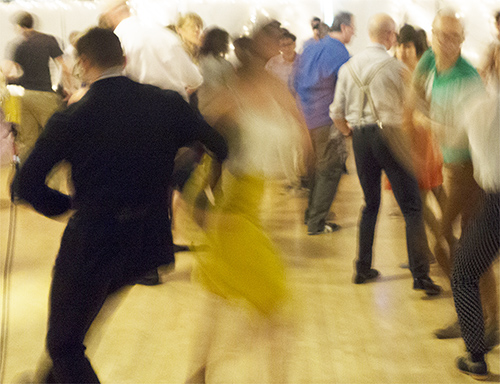 Both are in 16 x 20" black contemporary frames and matted in white.
Still In the Print Bin
For one more month, the prints below will be available at the gallery in the unframed print bin. Come in and see them close up and personal. Bin prints are an easy and inexpensive way to get original, signed artwork that you can frame as you like.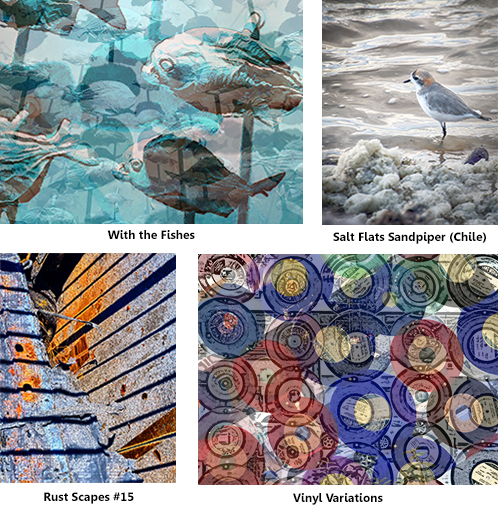 You are invited to the opening reception on Thursday, August 9th from 5:30 - 8pm at the SFWA Gallery, 647 Irving Street @ 8th Avenue, San Francisco.The Inner Sunset is a lovely area to explore and stroll through on a summer's night. With live music, wine and nibbles, what better way to look at joyous art? Hope to see you there!
New Works in July

Most of my efforts this past month (when I wasn't updating my website - a rather huge project) was focused on my recent Silhouette series which I began recently. It's a growing collection of musicians in black and white. The four below are now installed on the wall at Noise, 3427 Balboa, SF (shown here with Noise owner Sara Alison Johnson and me):

Saturday's Playland on Balboa festival will be centered on the same block at Noise - so stop in there and see the artwork (or by some vinyl!) and stop by my table and say Hi! There will be lots of bands - don't know who the musicians will be yet, but should be fun!
All my work is, of course, available for you to look at on my website or in person, and are available in various sizes and display options. Let me know your interest, or any other comments - always good to hear from you!
---
Please forward this email if you think it would be of interest to anyone you know. And, of course, if you don't want to receive my nearly monthly announcements any more, you can unsubscribe below. Previous newsletter editions are available here.