If images below are not visible, please click HERE to view online
DATES TO REMEMBER:
Thursday, April 6th - SFWA Reception
Sat - Sunday, April 22-23rd - Kids & Art Fair and Fundraiser
Thursday, May 4th 6 - 8 pm - Solo Show Reception at the Bay View Boat Club
---
Natural Wonders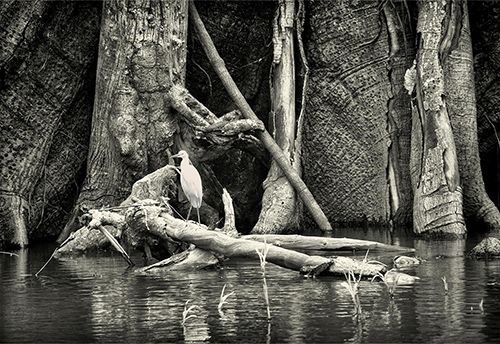 As you probably know, I don't normally go in for nature photography. My recent trip to Costa Rica however made it impossible to ignore. So many, many beauty spots. So, the image above, which I call New Day Dawning was shot on the Tarcoles River. I am pleased it will be on display for the April show at the SFWA Gallery. It's in a 21 x 29" black frame, matted in white. The show runs from April 4 - May 6th. .
---
Still in the Print Bin
More Costa Rica on display for month two + my first mannaquin.... All are matted and ready to frame in standard sizes.

---
The Opening Reception for the San Francisco show is Thursday, April 6th from 5:30 - 8pm at 647 Irving Street @ 8th Avenue, San Francisco. Music, wine, finger food and many, many women!
---
Weekend Art Fair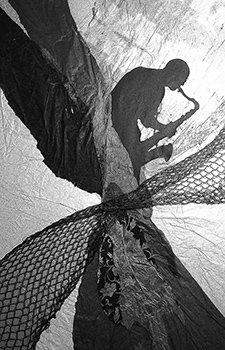 I hope you can find time to stop into the art fair in the Castro on Saturday or Sunday, April 22 - 23. The fair is a benefit, organized by Kids & Art, a wonderful nonprofit organization that provides Arts workshops to children with cancer and their care circles to improve their well-being during treatment, as survivors, and in bereavement. All exhibiting artists were allowed to contribute one piece and I'm glad my Magic In The Night will be included. If you're in the area, I hope you'll drop by the Art Attack SF Gallery, 2358 Market Street, SF between noon and 7pm each day..
---
Solo Show in Mission Bay


Another year has passed and it's time for my solo show at the Bay View Boat Club again! This year my theme is Mostly Black and White, but I'll also have bins with lots of color prints at bargain prices at the Opening Reception on May 4. I'll be emailing out a 'post card' with full details, but if you get it on your calendar now, you won't miss the fun! The show minus the bins will be up for the month of May.
---
New Works last month

I worked on a few series this month. Left two are from Chorillo, a large disaffected area of Panama City. Right two from my Fountain Series, all taken at Yerba Buena Park.
(Also did Brides of March, but we'll keep that for another time).
---
A Very Rewarding April Fools Day!

I had quite a surprise on April 1 - woke up to find out one of the competitions I had entered blessed me with THREE awards! My Magic In The NIght won 5th place in the top 10 overall (all media) in the international Light Space & Time Art Figurative Exhibit. Then one slot down, my Señora Habana was given a Special Merit award - again out of all media, and then my Banjo Player won special Recognition in the Photography division. Finally later in the day, one of my collectors bought my quirky 'Lotta Lovin'. Quite a day, I'd say.
---
And where you get your Bay Area jazz documentation...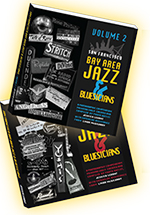 The two volumes of Bay Area Jazz and Bluesicians, with a total of 251 local musicians photographed while performing are available on amazon.com (fastest way to get them online) or at www.bayareajazzandbluesicians.com probably a bit cheaper and takes 7 - 10 days to receive them. You can preview some of the pages on either site. If you prefer hand to hand consumerism, they can be purchased at Glen Park's Bird & Beckett Books & Records and at Noise a really cool record store on Balboa St, San Francisco, the Piedmont Piano Co. in Oakland and The Jazz Conservatory bookstore in Berkeley.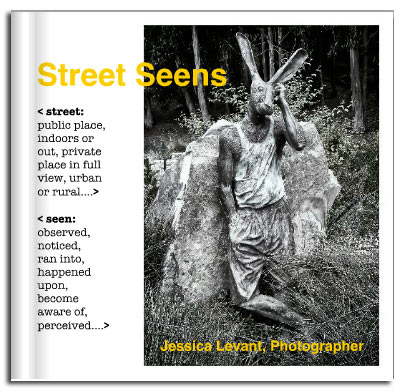 And never out of date, Street Seens can still be had from blurb.com. It's full of street photography from my jaunts here and there in the world, and it's available in both paper and hard cover versions.

You can preview the whole book HERE. It's only available online - purchase details on the preview page.
---
Please forward this email if you think it would be of interest to anyone you know. And, of course, if you don't want to receive my nearly monthly announcements any more, you can unsubscribe below. Previous newsletter editions are available here.