If images below are not visible, please click HERE to view online.
In this issue: Shows - The Book - Belize
Impressions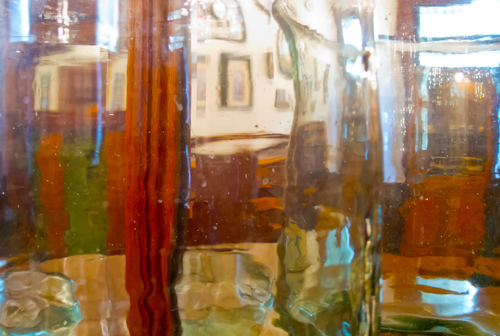 Themes like the one for this month's show at the SF Women Artists Gallery, Impressions, are wide open and lots of fun. The piece above, called Through a Glass Lightly, was shot, not surprisingly, through glass. It was at a gallery, and through it you see other glass pieces and the reflection of the wall behind me. It's in a plain black contemporary frame, 28 x 20".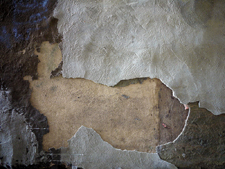 Somewhat smaller at 16 x 20" is Textures, photographed last year in Philadelphia. It is, as you can probably see, a bit of exterior wall.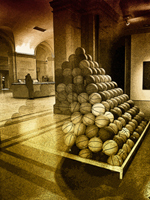 My third show entry is Mystique, which I highlighted in an earlier newsletter in both color and black and white. I think the gold tone, suggested by my friend Sue, is better than either. It was also shot through glass, this time a wall into a small gallery at the Herbst Theater in San Francisco. You can see the lobby through the second glass wall. It's matted in white and framed in rich brown, 10 x 12".
The show opens on the 4th and runs to May 5th. There will be a 'mid-show' Reception on Thursday, Apri 12 from 5:30 - 7pm at 3489 Sacramento Street, San Francisco. Do come if you can!
---
The Big News - a little coffee table book: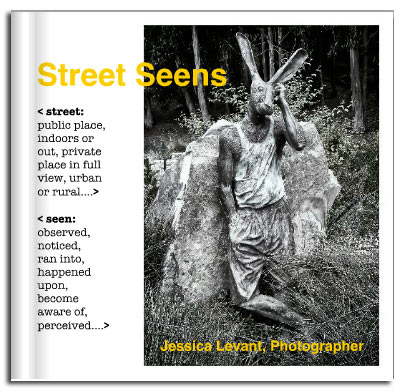 I've mentioned the 'Street Photography' that has taken me by a storm, thanks to facebook's The Street is my Studio group. The culmination of my February and March submissions to their site is a nice little coffee table book of 80 photos on 80 pages. I'm pleased to say I've had a wonderful reaction to it and it's already on several coffee tables. You can preview the whole book HERE. It's only available online - details on the preview page.

---
Belize
Rather than a New Work section this month, I'll share some of my output from my wonderful 10 holiday in Belize.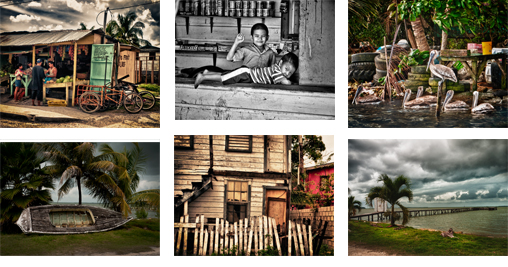 You can see much larger versions of these and more in the three Belize albums on my website blog under Travel Pix: Faces of Belize | Belize Structures | Belize Birds
---
Other Show News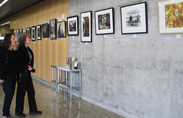 On the day I was leaving for Belize I learned that there was to be a show celebrating Women's History at San Francisco's Federal Building. They wanted some works from the SF Women Artist Gallery and I was asked to come up with some pieces. The first thing I did on my return - before unpacking - was to deliver four framed photographs which had at least something to do with women for my part of the 22 picture exhibit. The show ended last Thursday with a closing reception and a virtual show of many more works from myself and other SFWA artists.
My Third solo show at the Bay View Boat Club will be up for the month of May, with a reception on the evening of Tuesday, May 8. I'll remind you next month, but you might want to mark your calendar now. Plan to stay for great jazz with Don Prell's Sea Bop.
---
As always, FREE E-CARDS of any of my works are available from my website in various formats and sizes. For free e-cards, click on a picture you like in any of the portfolios and follow the links at the bottom.
---
I love hearing from you with comments, critiques, suggestions, etc. and to just generally keep in touch. Please forward this email if you think it would be of interest to anyone you know. And, of course, if you don't want to receive my monthly announcements any more, you can unsubscribe below. Previous newsletter editions are available here.