TWO SPECIAL SALES

THIS MONTH ...
The Bay, the Sea and the Nautical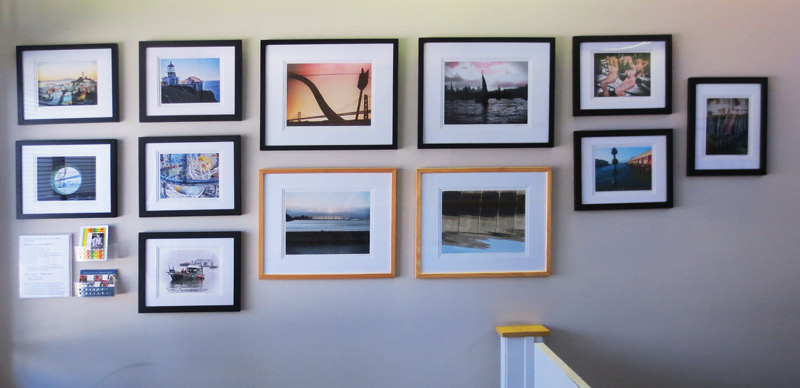 My two-year installation at the Brisbane Marina Harbor Master's Office is ending. On Saturday, November 7 from 2:30 to 4:30 I'm taking all the art down and before I pack it up I'm making it available at 30% off the already favorable listed prices.. The pieces are matted and framed at either 14"x11" or 20"x16". The Marina is at 400 Sierra Point Parkway, Brisbane. That's right off of Hwy 101 between San Francisco and SFO. Come have a look - may be just what you're looking for!
---
And my own Open Studios sale ...
My art room is overflowing. I think it's time to clear the shelves to make space for new inspiration, so I'm hosting a private Open Studio party on Saturday, November 21 from noon - 5 in Dogpatch, SF. There will be lots to choose from suitable for gifts or for your walls, ranging from 8 x10" as seen below to 24 x 30" framed pieces, and bins with unframed prints in several sizes. Besides special prices, there will be quantity discounts too, so come an have a look - and bring your gift list!
For security reasons, I ask you to call or email me for the address and directions.