'Bout time to get back in touch...
While the SFWA gallery has not quite re-opened yet (see article below), I do have some art in a couple of places and there are receptions to be visited, so I thought I'd get the word out.
---
On show at Flax
San Francisco's favorite art supply store has taken several artworks from the gallery's current online show to exhibit in their store for the month of May. The theme of our online show was "Spring!" Flax has 35 Spring-y paintings or prints on show. Two of them are mine, see at left.

There will be a reception on Thursday night May 7 from 5:30 to 7:00 at the store - 1699 Market Street(@ Valencia St), San Francisco. I'll be there and hope to see you.

The upper piece is called February Tree - because I shot it in February - and is the cottonwood tree I see every day when I open my front door. I took it with my new iphone 6+ and was pleased to see how well it printed! The lower one is called Poppies at Herons Head Park since that's where I shot it during a recent walk with a group of friends. That one was shot with a 'real' camera....
---
Hydrangeas at UCSF
I am really pleased that one of my favorite early works has been purchased by UCSF for their new Women's Clinic on Montgomery off Battery Street in San Francisco. Haven't seen it installed yet, but apparently it will be hanging in the reception area. If you happen to be in that area, stop in and have a look. There will also be a reception there once they get all the new art installed.
---
NEW SFWA GALLERY OPENING VERY SOON!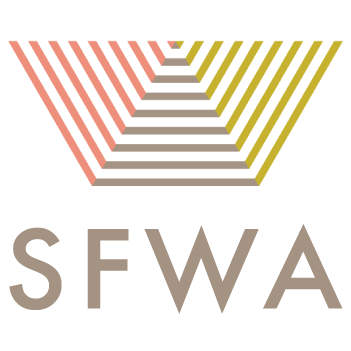 San Francisco Women Artists, the organization that accepted me as a member 5 years ago and pretty much launched my art presence, is finally set to open it's new digs, hopefully in the very beginning of July. The new space has been expertly renovated (I had a peek yesterday) and is now just awaiting a couple of final approvals from the powers that be. I'll be sure and let you know when the Grand Opening is scheduled. We start with a show called Artists' Choice where each artist chose 2 favorites to exhibit. With our second show, we'll go back to juried exhibitions.
---
New Works
Even with no gallery to populate, I have not let the camera be lazy. Since my last newsletter, I've taken numerous musician photos (finishing volume 2 of Bay Area Jazz and Blusicians - details below) as well as going on some photo journeys both in the city and on a few holidays. A sprinkling of 2015 images follow.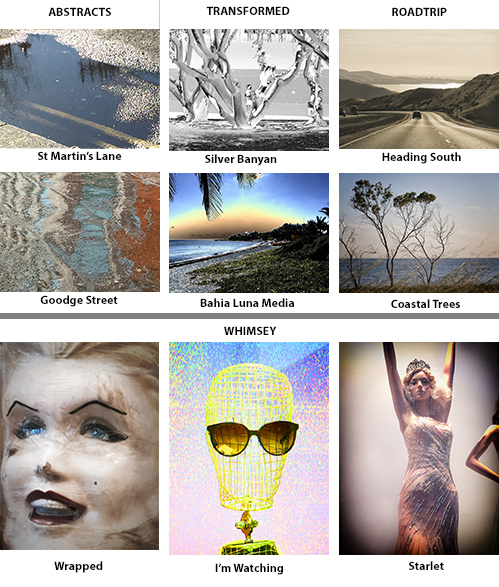 Most are on my website, but not all, so if you want more details on any, please get in touch.
---
And, of course, The Books...
The second volume of Bay Area Jazz & Bluesicians was launched in October with its 134 full page photos and bios, bringing the total for both volumes to 251 local musicians. At present I am not entertaining doing Volume 3 (despite several requests), but of course I'm keeping a list of who should be in it.... The books are available on amazon.con (they've lowered the price (but not my royalty) so that's probably the best place to get them if price is an issue. If you prefer to support local businesses, Glen Park's Bird & Beckett Books & Records stocks them as well as The Jazz Conservatory bookstore in Berkeley.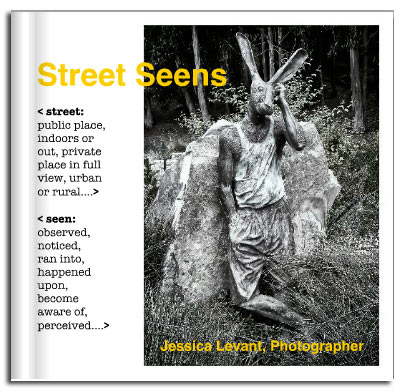 And never out of date, Street Seens can still be had from blurb.com.
It's full of street photography from my jaunts here and there in the world, and it's available in both paper and hard cover versions.

You can preview the whole book HERE. It's only available online - purchase details on the preview page.
---
Ongoing Installation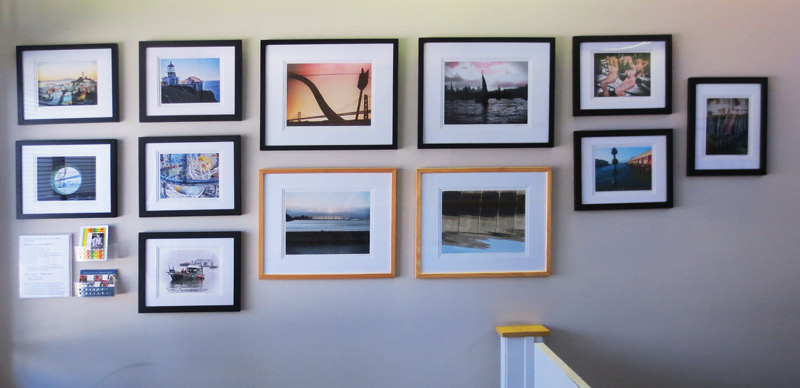 In the Harbor Master's Office of Brisbane Marina. Open 7 days a week during the day. Prints of all of the pieces are available for purchase, framed or unframed, in a variety of sizes. Let me know your preferences and we'll go from there.
---
As always, keep those cards and letters coming (well emails anyway). Every month I get back in touch with a few folks from far away. Please forward this email if you think it would be of interest to anyone you know. And, of course, if you don't want to receive my monthly announcements any more, you can unsubscribe below. Previous newsletter editions are available here.