If images below are not visible, please click HERE to view online.
Viewpoint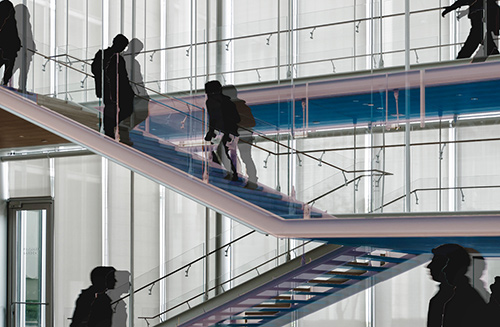 The theme for the July show at the SF Women Artists Gallery is Viewpoint. Here's one of mine called In Transit - you may think it's a bit familiar since it was in another show not long ago, but since then I have changed it a bit, adding a layer of 'shadows' to the people on the stairs and using color only sparingly. It was originally shot at the Chicago Art Insitute.
The Reception is Thursday, July 11 from 5:30 to 7:30 at the SFWA Gallery, 3489 Sacramento Street @ Laurel. Go and enjoy all the viewpoints.
---
New exhibit at Brisbane Marina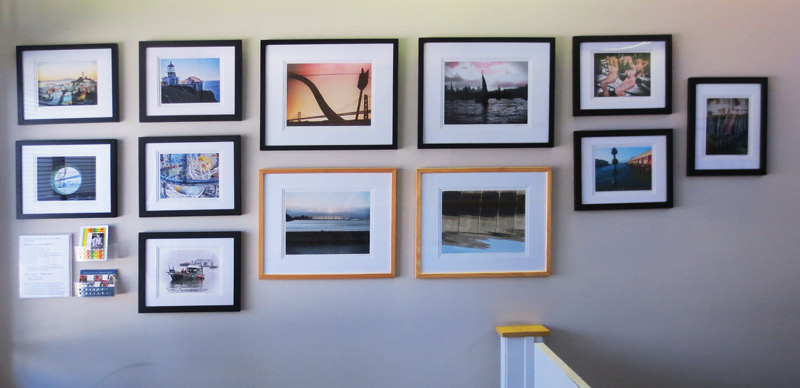 I was pleased to be invited to show my work on the wall of the Brisbane Marina Harbor Master's office. If you're in the vicinity, wander in and have a look during business hours (and get a handful of free popcorn). They're open 7 days a week. Of course prints of all of the pieces are available for purchase, framed or unframed, in a variety of sizes. Just let me know your preferences and we'll go from there.
---
More from Light, Space and Time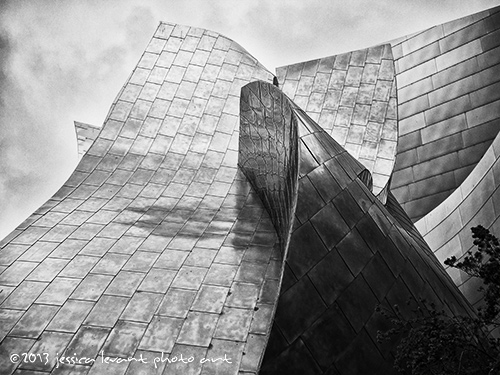 For the second time this year, one of my entries has garnered 'Special Recognition' at the Light Space and Time Online Gallery for their show called Cityscapes (Photography and Digital Category). I called this photo Angels Rising. It's taken from the roof of the Music Center in Los Angeles.
---
New Works
A few shots from various walks or excursions during the past month: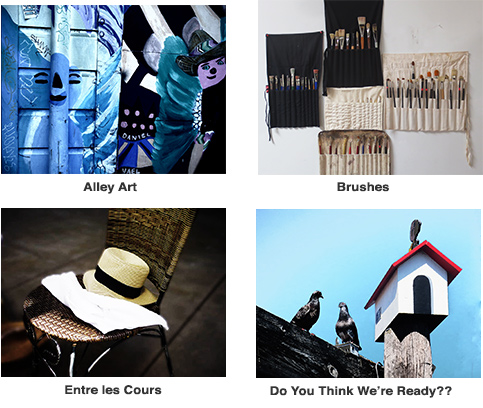 ---
Street Seens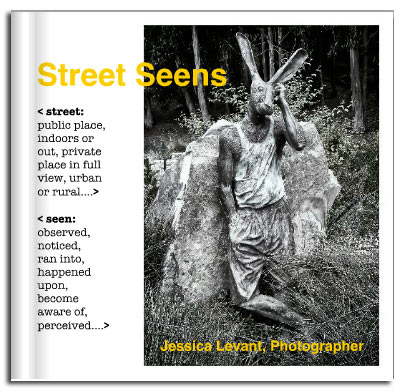 Still available - It's 8 x 8" and 80 pages. The publisher is offering a Fathers' Day Discount - but you don't have to be a father to enter GIFTDAD at checkout and save %20. Click below to purchase.

You can preview the whole book HERE. It's only available online - purchase details on the preview page.
---
As always, I love hearing from you with comments, critiques, questions and suggestions or to just generally keep in touch. Every month I get back in touch with a few folks from far away. Please forward this email if you think it would be of interest to anyone you know. And, of course, if you don't want to receive my monthly announcements any more, you can unsubscribe below. Previous newsletter editions are available here.