Category Archives:
Art
Here's me in front of my brightly colored piece at the SFWA October Gallery Exhibition:

I was delighted to be accepted into the latest Misho Gallery show, "A Photographer's Storyline", requesting photography with words. I created this series of five based on my love of jazz. Show open through September 22 at Misho Gallery, 680 8th Street, San Francisco (Thurs – Sat from 1 – 5pm or by appt. with gallery).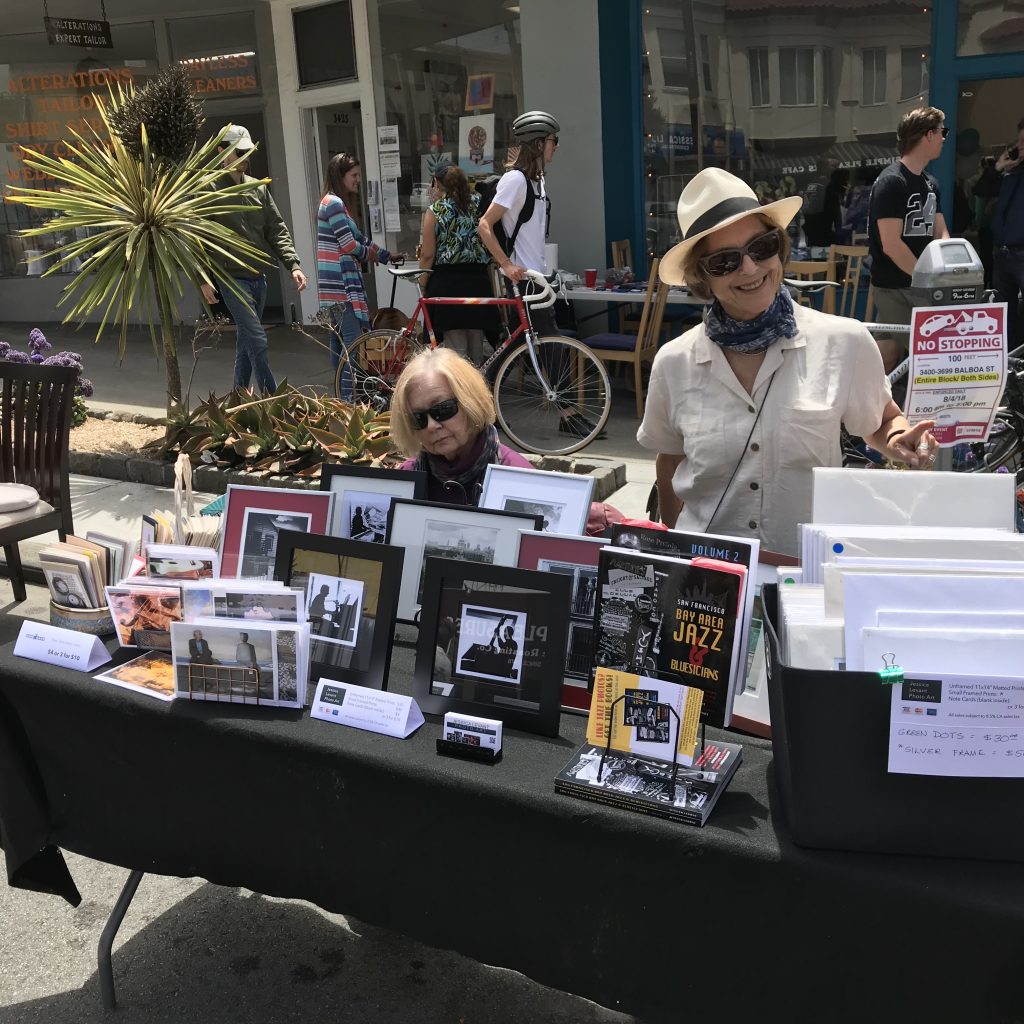 A fun afternoon meeting lots of folks from the Outer Richmond, plus seeing friends who'd stopped by just 'cause they knew I'd be there. Great help and company from Linda McGilvray – on the left in the photo – and thanks for the photo, Brian McMillan.
A very nice article appeared in today's San Francisco Chronicle about some of my recent jazz photography which is being featured at a festival this weekend.


It should be a fun day, so if you're reading this before Saturday, August 4th, and you're somewhere near San Francisco, here are the details: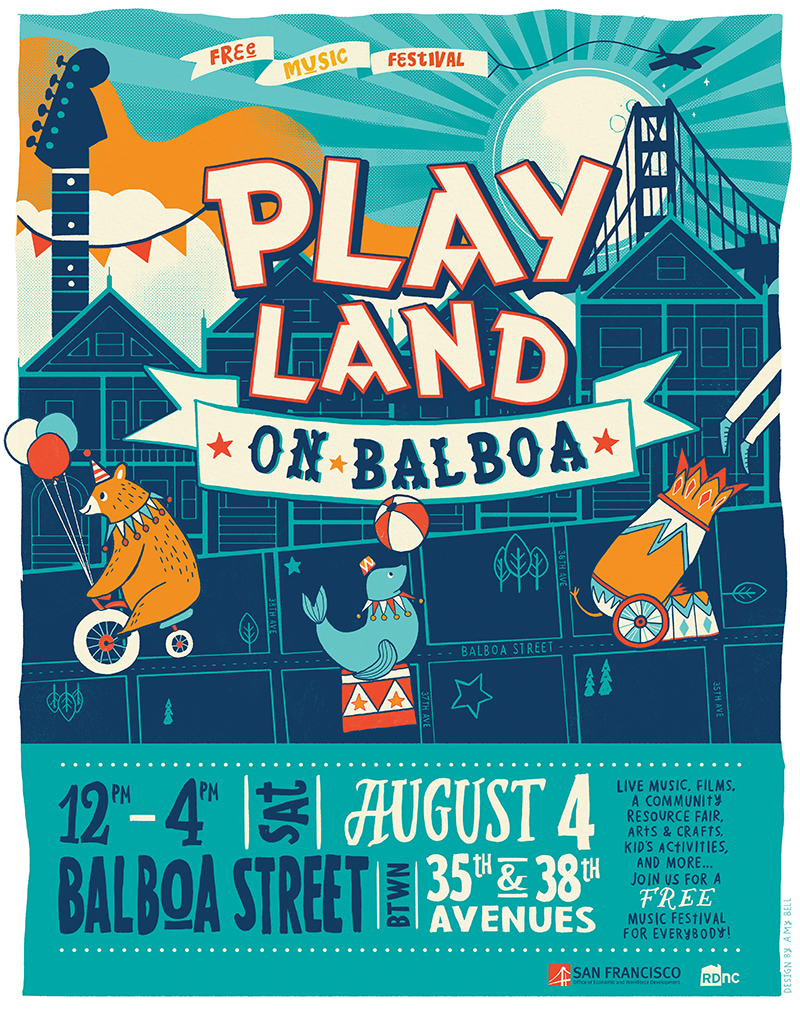 Four of my new Silhouette series is now installed at Noise Vinyl Records and Art Gallery. They will be featured in the August 4 Richmond District festival, Playland on Balboa where I will also have a table selling small prints and cards of both music and non-music related subjects.
14 abstract photographs from my deep dive into rust – I've always loved texture, and found myself shooting the minutiae of 4 rusty cars on a Sunday morning in Sacramento. I realize that besides liking the aesthetics of texture, I feel good making something new or positive out of detritis. In any case, the opening reception at the Bay View Boat Club was well attended and the closing reception will be in my very own living room since the clubhouse is getting re-floored. Many prints of the best from my recent travels to South America and France on hand as well.
Anyone reading this in the San Francisco area is welcome to contact me for details about the closing reception on Monday, June 25th in Dogpatch.
---
I'm really pleased that 30 of my jazz photos will be gracing the walls of the 7 Mile House in Brisbane under the banner "Jazz Wall of Fame". In addition, about a hundred of them are on the club's website and will be in the slideshow during the day-long festival.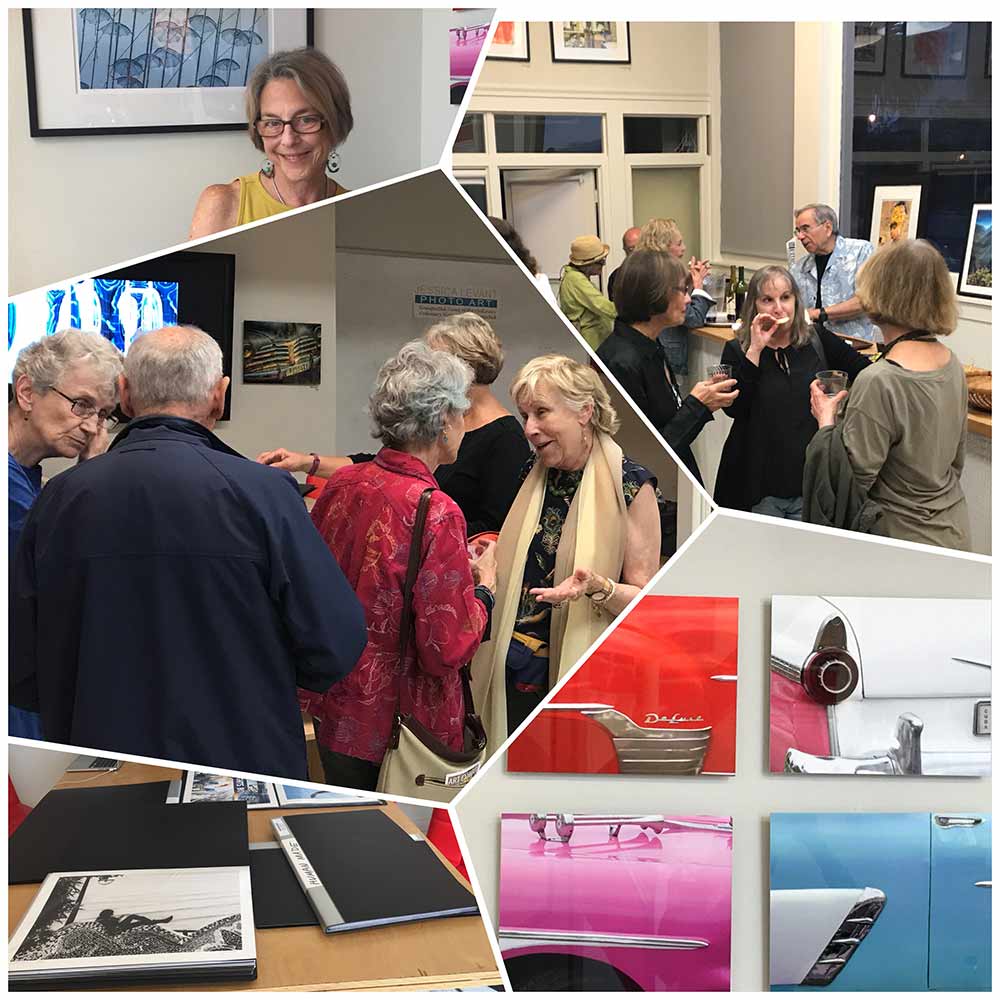 I have been neglecting this page. Finding out that spending every weekend in an art show is a tiny bit taxing! Like on weekdays I sleep until 10 am if I don't set an alarm. But it's been a fun time; I've met lots of cool people, had great feedback, and sold a few items. My reception was very well attended and I'm now planning a closing reception for 3 weeks from now. Here is a little composite of life in The Troll House so far.
I'm spending this weekend printing and framing and sorting and organizing and getting myself ready for my 7th Solo show at the Bay View Boat Club. I decided a while ago to make this one 'Black & White', but I did have to add the word 'mostly' into the title – just couldn't stick to my guns. If you're in the SF Bay Area I hope you will stop in to the boat club during the month of May, but even better, come to my Opening Reception on Thursday, May 4 from 6 – 8 where I will have lots of unframed prints with me for that night only – great time for bargain hunting as I'm always running out of storage space and need to make room for new work!
Here's a mockup of what the Art Wall MIGHT look like.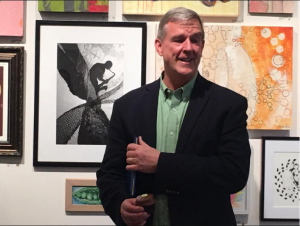 SF Supervisor Jeff Sheehy opens the Kids & Art Benefit art show to help fund their worthy work of giving kids with cancer the opportunity to work one to one with an artist who helps them use art to express themselves and escape from their day to day difficulties. I'm happy to be part of this show – that's my Magic In The Night behind Jeff.
© 2018 Jessica Levant  |  All Rights Reserved.  |  For Use Permissions, please contact Jessica.  |   Keep up with Jessica: